World Map Maker
Colorful maps for your web pages, facebook, travelblogs.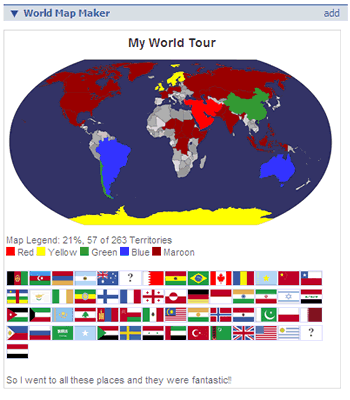 World Country Facts
Facts for all the countries in the world
Hosting 436402 world maps and 23537 country maps
World Map Maker
---
World Map Maker is an innovative online application that creates maps of the world with territories marked in different colours. Unlike other "Where Have You Been" style applications - it makes no assumptions about the way you want to use the image. It gives you plain HTML to place back in your webpage, or codes for travelblog.org or facebook.com.
We also have factual information and flags from all the world's territories -
World Facts